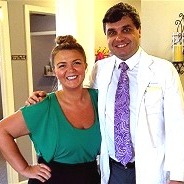 Collierville Weight Loss - Dr. Keith
Regardless Of How Intense Your Emotional Ride Has Been,
We Can End Your Struggles And Create A Successful Result…
The Best Weight Loss Is Possible For You…
Yes, we can take you by the hand, if you will, and together you'll
achieve the ideal you, "the one you've always desired." Let's get started.

Call us and discover what your Personal Progress Path will 
look like.
Your P.P.P. is a custom program crafted for you, to your wants, to your needs and to your personal chemistry. 

Also, consider that we always cover the cost of your 
consultation; it's our gift to you for taking the time to introduce yourself.
My years of experience has taught me to realize taking
 the first step can be uncomfortable, some times unbearably 
so.
Please reach out and give us the privilege of caring for you.
FREE SUCCESS CONSULTATION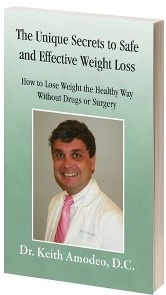 Dr. Keith Amodeo, D.C. Is A Nationally Published Author
And Weight Loss Expert
How Much Weight Loss Success
Have Patients Had In Memphis?
Watch!!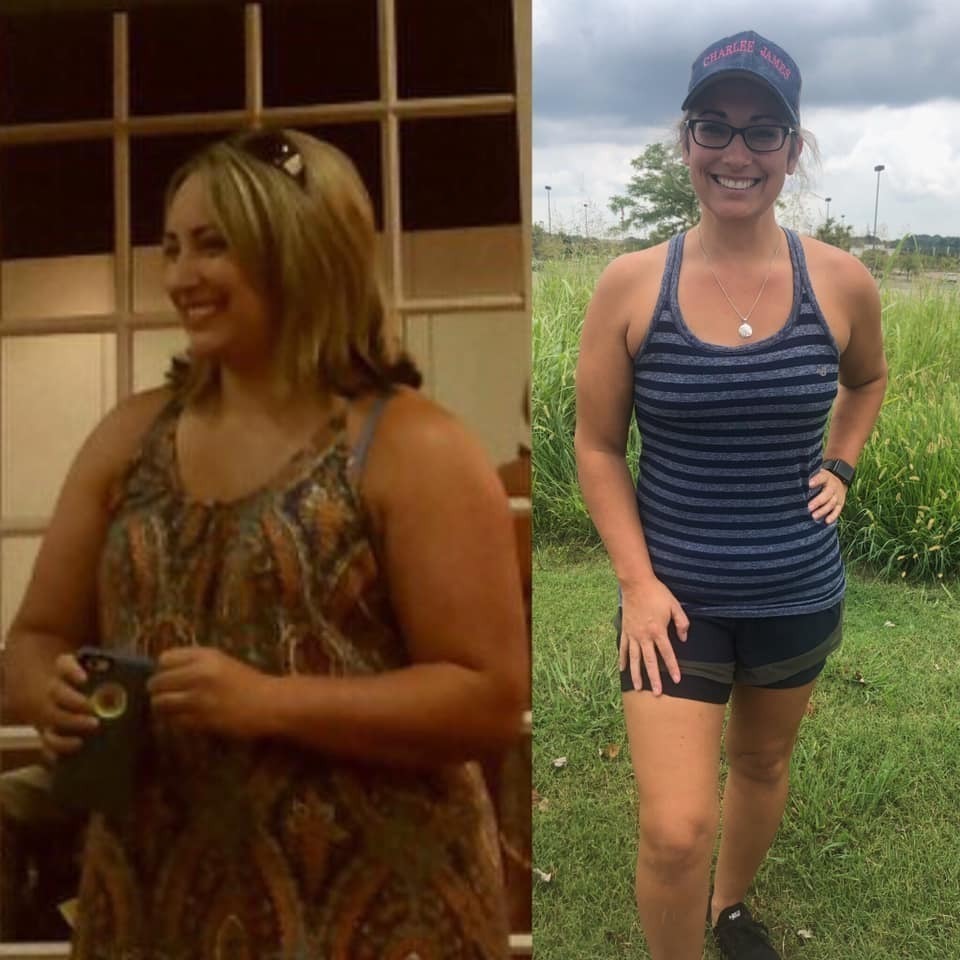 "Dr Amedeo and his staff are so encouraging. I started my journey at 208. And through the encouragement of Dr Amedeo I currently weigh 148. I feel so much better about myself as well as physically able to do so much more.
I never thought I could lose weight I have lupus and Hashimoto's disease which is a thyroid issue. It's amazing when you change what you eat and stay conscious of your decisions, how your body really can change. I have learned so much from Dr. Amedeo and his staff." ~Tabitha~
Best Weight Loss Education Today
I'd Like To Personally Invite You To Join Me For My Best Weight Loss Webinar That Is Starting Soon ...
Dr. Keith Amodeo
Weight Loss Specialist
What You're Going To Learn During This Memphis Weight Loss Program Webinar:
Discover How Making Small Changes Can Produce Big Results In Your Weight Loss Efforts.
Find Out How You Can Feel Healthier And Have More Energy Faster Than You Ever Thought Possible
Unlock The 1 Thing That's Been Holding You Back So You Can and Lose Weight And Look Great In Your Clothes
Easily Avoid The Pitfalls Of Weight Loss To Get Incredible Results Fast
Uncover New Insights Into Weight Loss To Easily Feel Healthy And Have More Energy
WARNING
SPACE IS LIMITED
SAVE 10%

On Our
Memphis Weight Loss Program
A Customized Safe, Natural
Weight Loss Plan For You!
(Up To $300 Savings)
Welcome To Collierville Weight Loss
Our best weight loss program consists of an all natural supplementation, easy to follow food management plan and the state-of-the-art fat melting Red Light Laser Therapy, complete with in-house sessions. Dr. Keith is also available for any follow-up questions during and after each procedure, with plenty of expert advice on reaching long-term weight loss and fitness goals.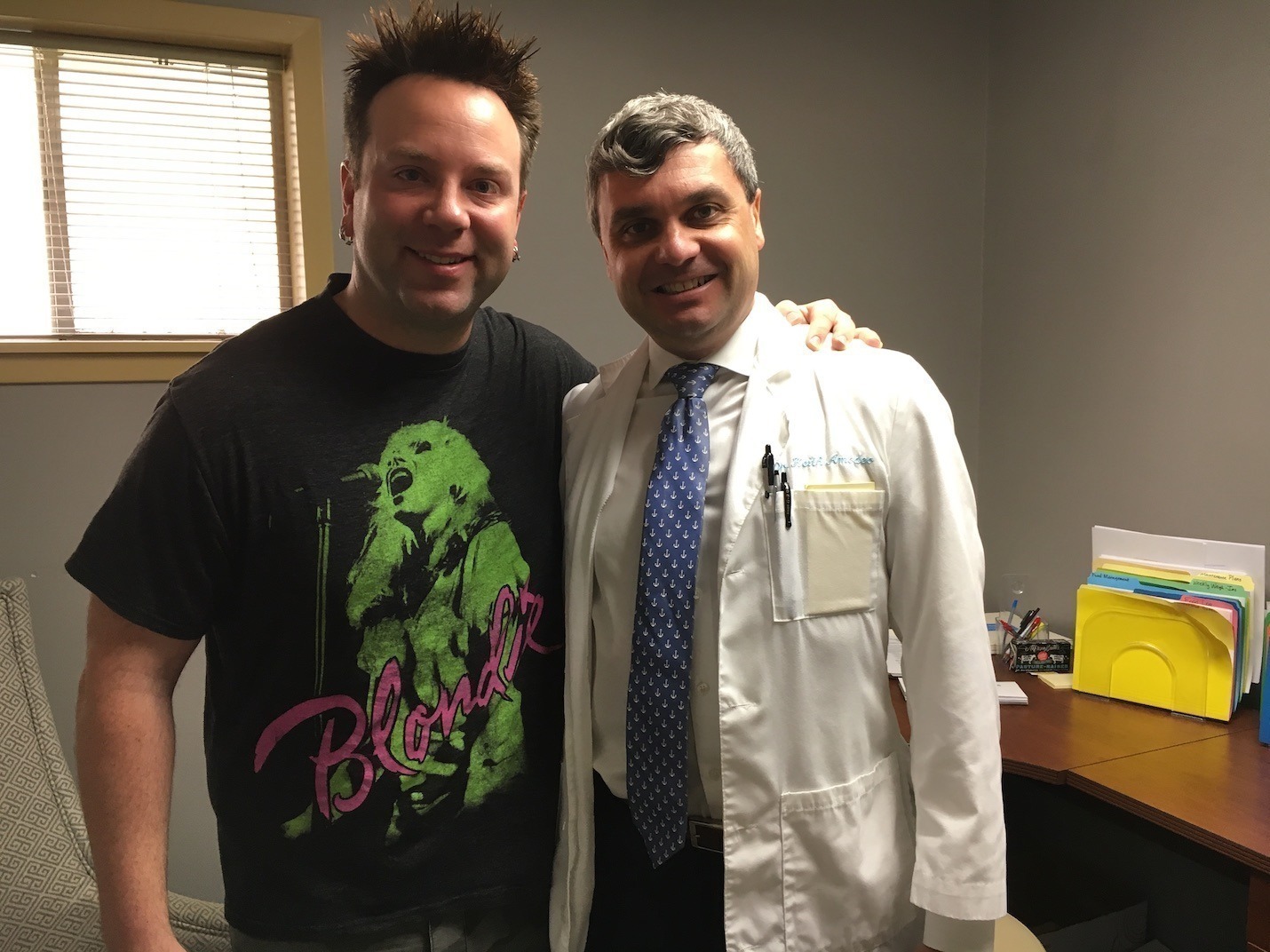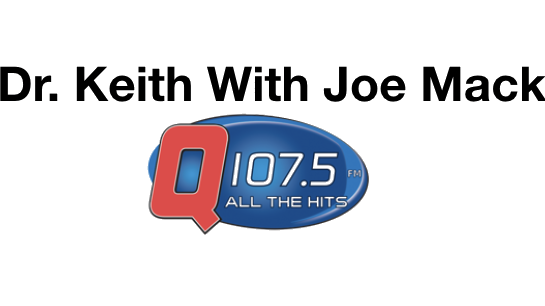 Abby Has Lost
50
Pounds So Far!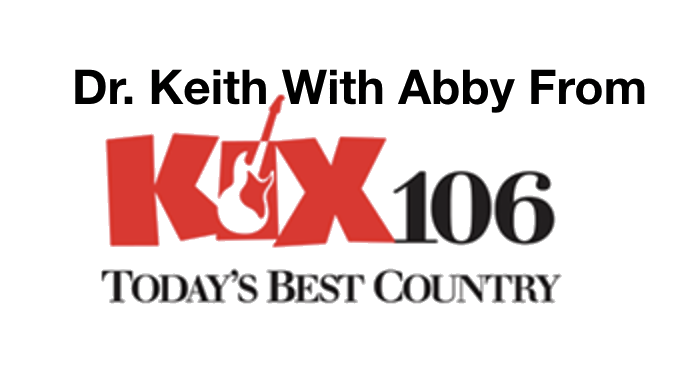 Watch Our Latest TV Commercial
DON'T TAKE OUR WORD FOR IT
SEE WHAT OUR PATIENTS ARE SAYING ABOUT THEIR OWN SUCCESS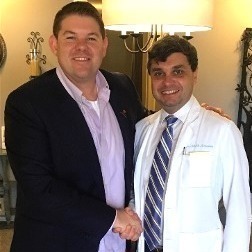 Ben Ferguson
Radio Talk Show Host
I'm on track right now to lose between 40 and 60 pounds. I needed a program that could work with my lifestyle.
(Listen To Ben Share His Success)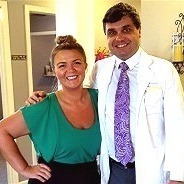 Abby
KIX 106 Radio Host
I have lost 47 pounds!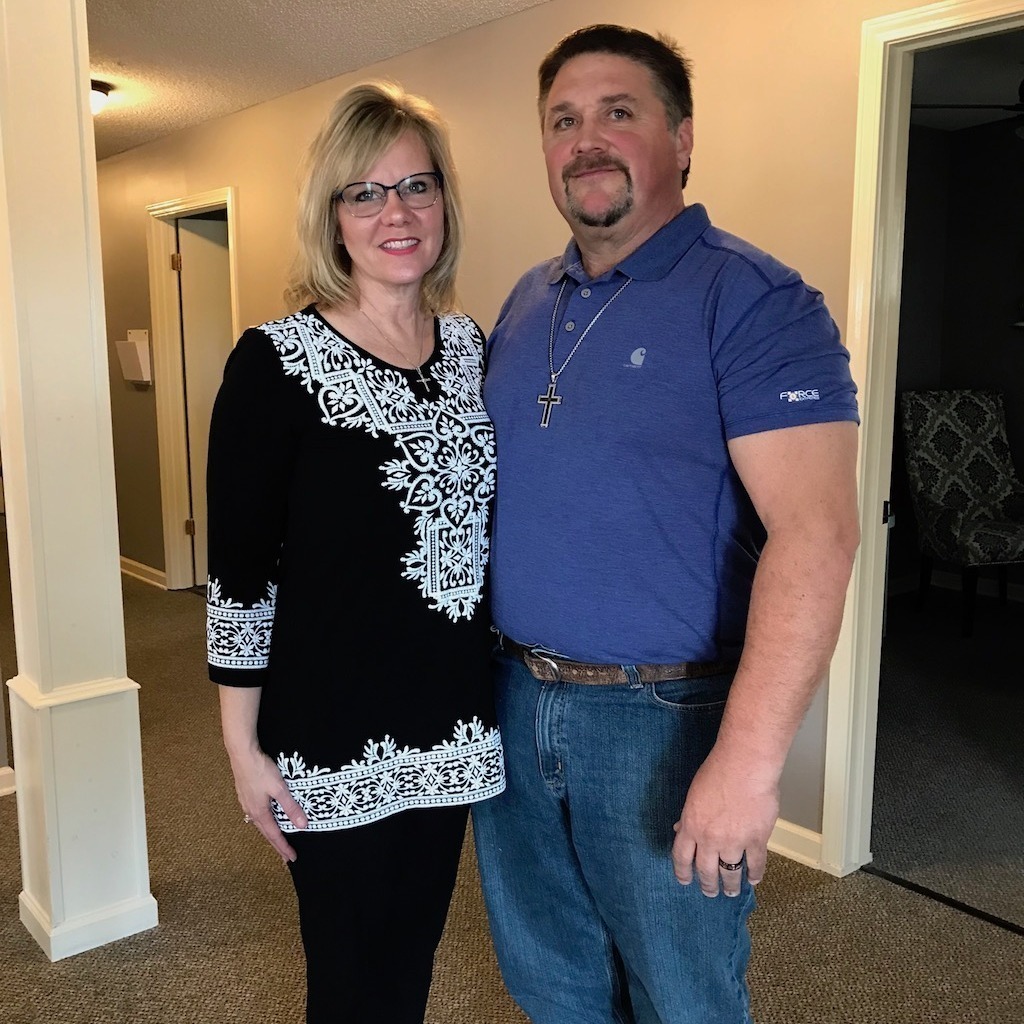 Steve & Tammy
Husband & Wife
We did this together and together we have lost over 115 pounds. This is Great!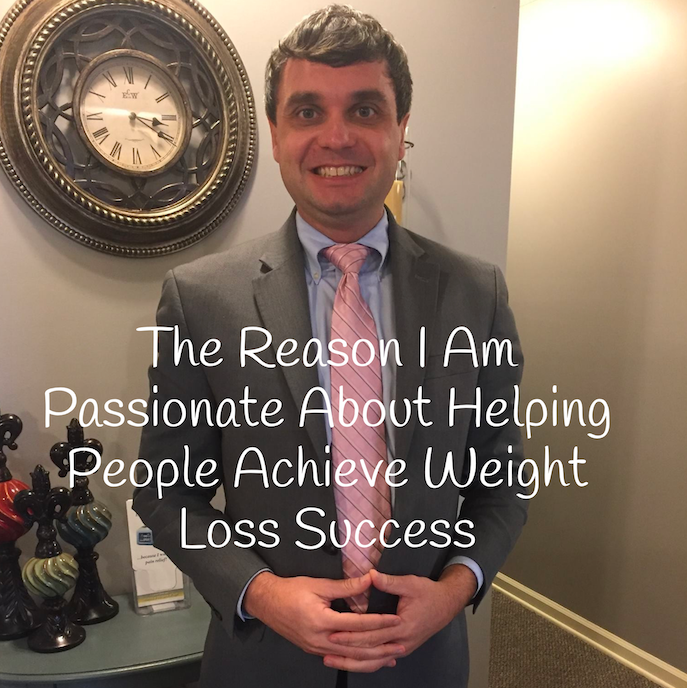 One of my very first weight loss patients when I got out of school was a diabetic type 2. She was only 45 years old. She was on the common medications that diabetic patients take; Metformin, Glyburide, Invokana; those type of medications.
She went in for her first surgery, as do a lot of patients that have diabetes type 2. It's called diabetic neuropathy. They ended Ended up amputating her foot.......
READ THE REST OF THE STORY

The Science Of Our Memphis Weight Loss Program Gets To The Underlying Condition That Has Been Stopping You From Losing Weight
I'm Lauren Lee from 901 Now. Today I'll introduce you to Dr. Keith Amodeo. He rejects the one size fits all approach to weight loss.
First off it's based on science. Once we find the underlying cause of why they can't let this weight go, we can work backwards, kind of go ahead and figure out what's causing the weight gain, and that's why we get such good results. And it could be somebody that has congestive heart failure, diabetes, chronic fatigue, or somebody that just wants to look good and lose 15 pounds and go on a cruise next week.
Call Collierville weight loss center today for your free consultation.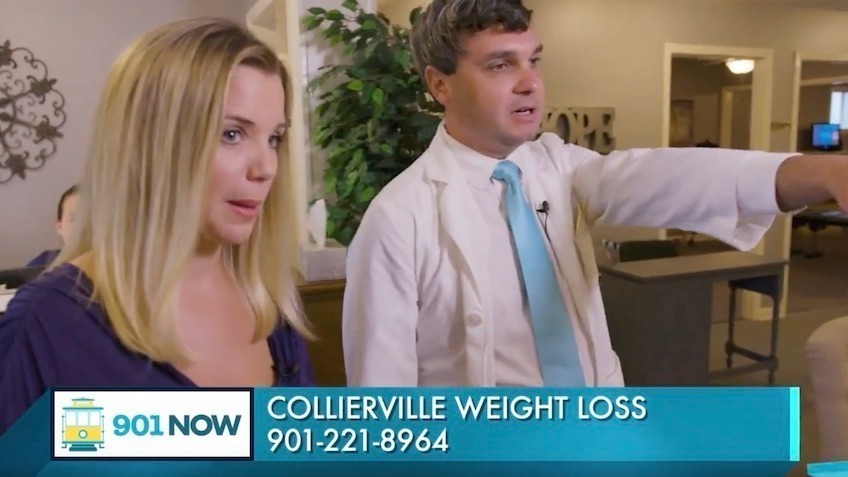 EXCLUSIVE

To
Collierville Weight Loss


Red Light Laser Therapy
(Watch Video)
Do You Want To Lose
A Dress Size Or Pant Size?
Red Light Laser Therapy Helps to Literally Melt Away Stubborn Belly Fat.


A study in the Journal of Obesity Surgery

researched red light therapy for body contouring.This double-blind, randomized study performed light therapy on participants for four weeks and recorded effects on the waistline. At the end of study, participants had

achieved a statistically significant reduction in waistline girth

.


Watch As Doctor Keith Amodeo Demonstrates The Red Light Laser.
Tabitha's Weight Loss
So Far Is 66 Pounds...
Tabitha's Weight Loss Testimonial In Her Own Words
"I said, if I'm going to do something I need to be radical and just go in and do it. When I first came in and talked to Dr. Keith we went over my goals and how I was going to get there. It was great! It was all laid out in front of me. One of the things I love about coming here is that he really taught me how to eat, how to really change my lifestyle, to live healthy. I'm not depressed anymore, I'm happy, I have energy to play with my kids and run my business."
Let Me Help You Like Tabitha
Discover How This Could Benefit You
Dr. Keith Amodeo has been the featured Memphis weight loss expert on WMCTV 5, Fox 13 Memphis, ABC 24 Local Memphis. His expertise is sought all over the Mid-south. You can view past shows on our
YouTube Channel.
Dr. Keith Amodeo Talks To Patients About Their Weight Loss Success
Get Rid Of Your Fat,
Have More Energy,
​And Get Healthy Now